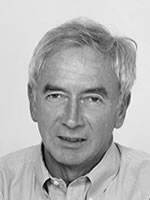 Brian Wexham Chief Executive Officer and chair of National Skills Week
Born in London, Brian is an experienced executive and non-executive director with an extensive background in media and advertising, spanning over 30 years. Brian spent 15 years with The Times and Sunday Times in a variety of executive roles, gaining significant operational experience across editorial and advertising.
From 1983, he spent several years in Cape Town, South Africa working with the largest publishing company, Media 24.
He later returned to London and joined The Observer as a Director and was also on the main board of the newly launched Today newspaper. During this period in the UK he headed up the development of The Observer's enterprise division which embraced film production, book publishing and the successful launch of new magazine titles.
In 1990, Brian moved to Nairobi, Kenya to head up Lonrho PLC's East African publishing interests. As Chief Executive.
He is the author of several books, including the highly acclaimed Shipwrecks (Timmins), as well as being the author of a successful international cartoon strip.
In 2006 Brian was appointed to the position of Chief Executive Officer of The Institute for Trade Skills Excellence. He is a committed proponent of vocational education and training, and is now CEO of SkillsOne Television and Founder and Chair of National Skills Week.
In 2013, Brian was nominated as Chair of WorldSkills Australia, a position he held for 5 years.
Brian also holds several non-executive board positions, which include Creative Communications, and Chair of The Australian Children's Music Foundation.
Email: brian.wexham@skillsone.com.au
Phone: 0413 735 771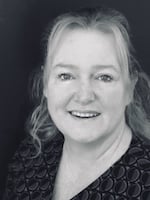 Anne Cazar Director- National Skills Week
Anne is passionate about building people's understanding of Vocational Education and Training in Australia. With over 28 years of experience and expertise in education, hospitality, tourism, retail, human resources, and business consulting , her focus has always been on measurable returns, leading and developing high performing teams, and creating the best opportunities and experiences for students and Industry. Anne's particular success and expertise has been to forge extremely valuable partnerships with stakeholders to create and deliver meaningful and relevant training and education programs resulting in industry-ready graduates, exciting, beneficial student experiences and positive outcomes for industry.
Anne has engaged with SkillsOne for at least 8 years- either in her VET and management roles and for the past 5+ years as Director of National Skills Week.
Email: anne.cazar@skillsone.com.au
Phone: 0438 808 848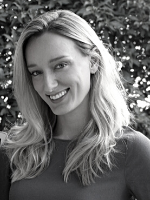 Madeleine Lamond Project Coordinator
Madeleine has rejoined the team in 2021 working as the Project Coordinator of National Skills Week.
Madeleine is highly organised and creative thinking media professional, with a background as a digital media producer, specialising in video production and events coordination management. Madeleine has a Bachelor in Media and Communications  and has just completed her Masters in Teaching so she can share her passion for Education in the classroom.
Email: madeleine.lamond@skillsone.com.au